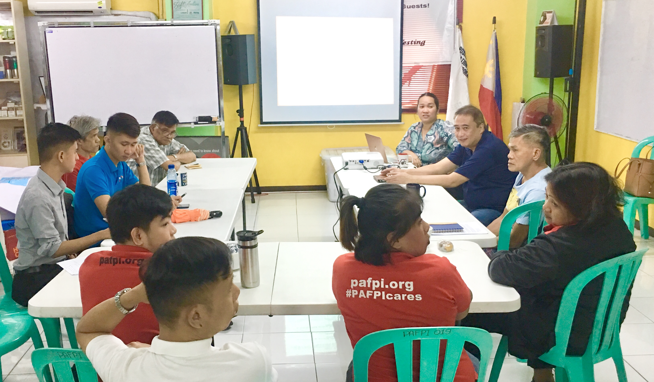 "A Strong Policy Will Guide You in Dealing with A Difficult Situation"
Nurturing a child's growth and development cultivates his or her capability to contribute to society. However, there are a lot of challenges in protecting a child's right to enjoy a productive and healthy life. When a parent is unable to provide for the family, a child may need to volunteer himself or herself to sustain a lifestyle composed of three meals per day, access to education and a decent place to live in. Cultural beliefs may alter a child's perception of violence and abuse. Accepted norms within a community may hinder him or her from reaping the rewards of an innocent childhood.
Last July 19, 2019, PAFPI participated in a consultation on Child Protection Policyled by Ma. Irene N. Quilantang of the University of the Philippines Department of Behavioral Sciences. The focus of the discussion gave emphasis on defining and clarifying the scope, basis and existence of Child Protection Policy. As mentioned by Ma. Irene N. Quilantang, "A strong policy will guide a person (you) in dealing with a difficult situation." As an organization who provides support to young people who are infected with and affected by HIV as one of it's beneficiaries, PAFPI offered a moment to respect the pillars supporting a child's right to be protected – because #PAFPIcares.