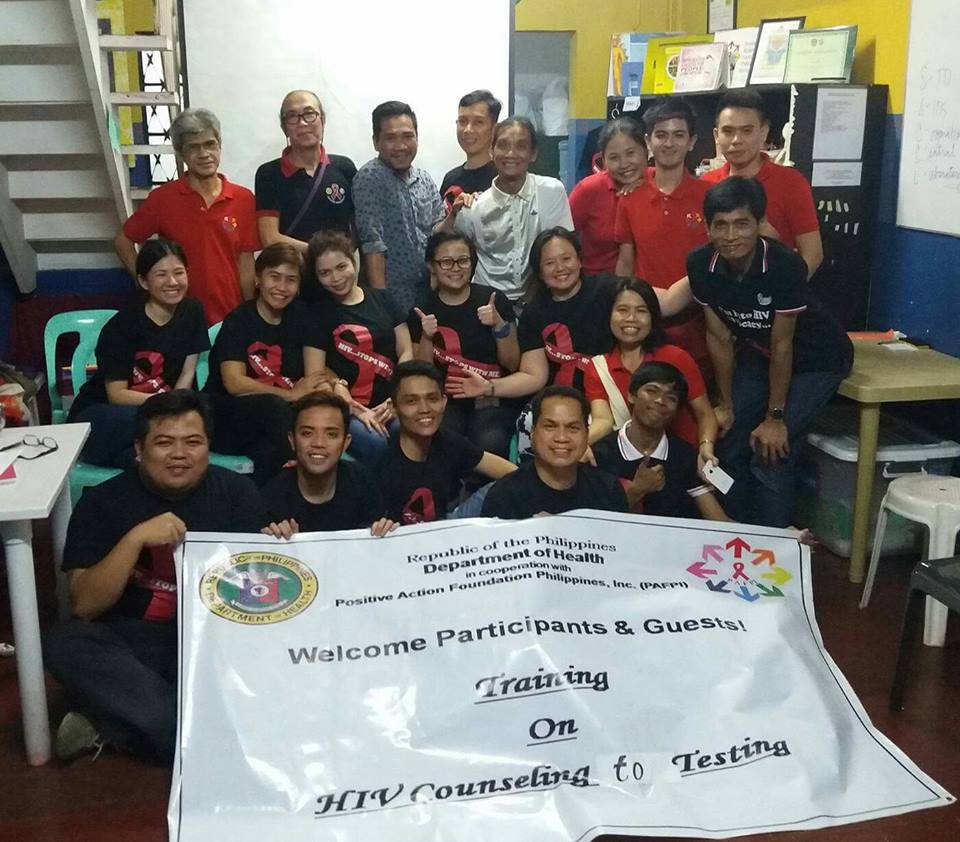 PAFPI Concludes Batch 2 HIV Counseling to Testing Training (HCtT) 2016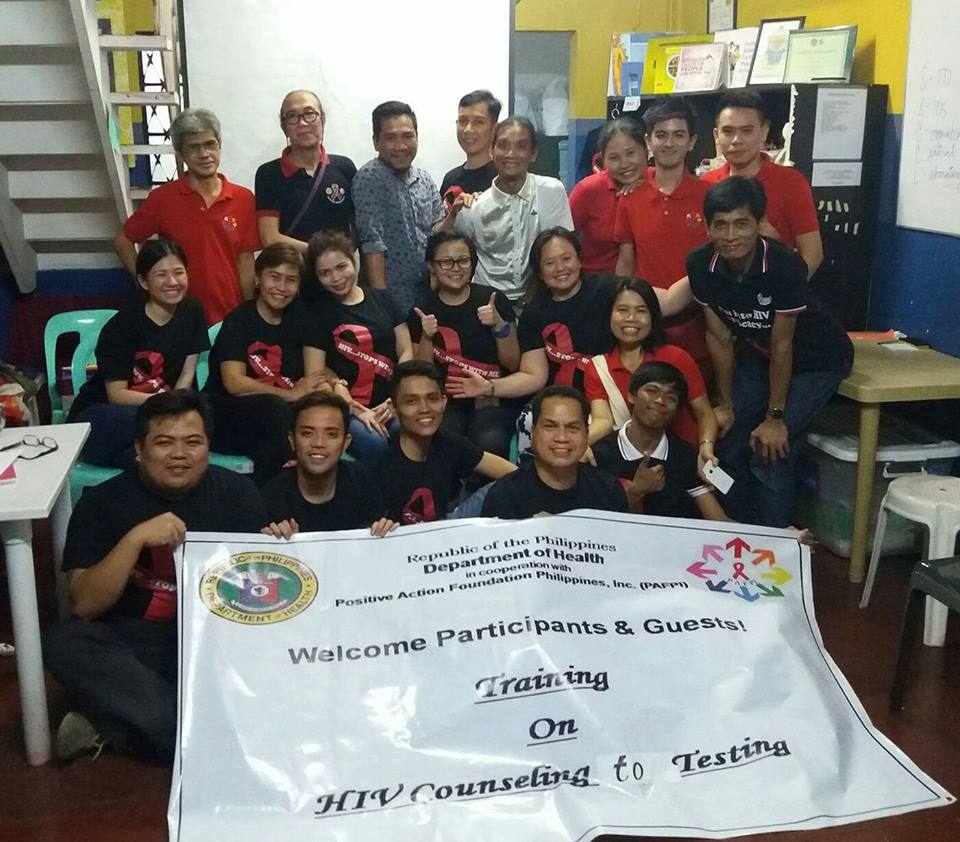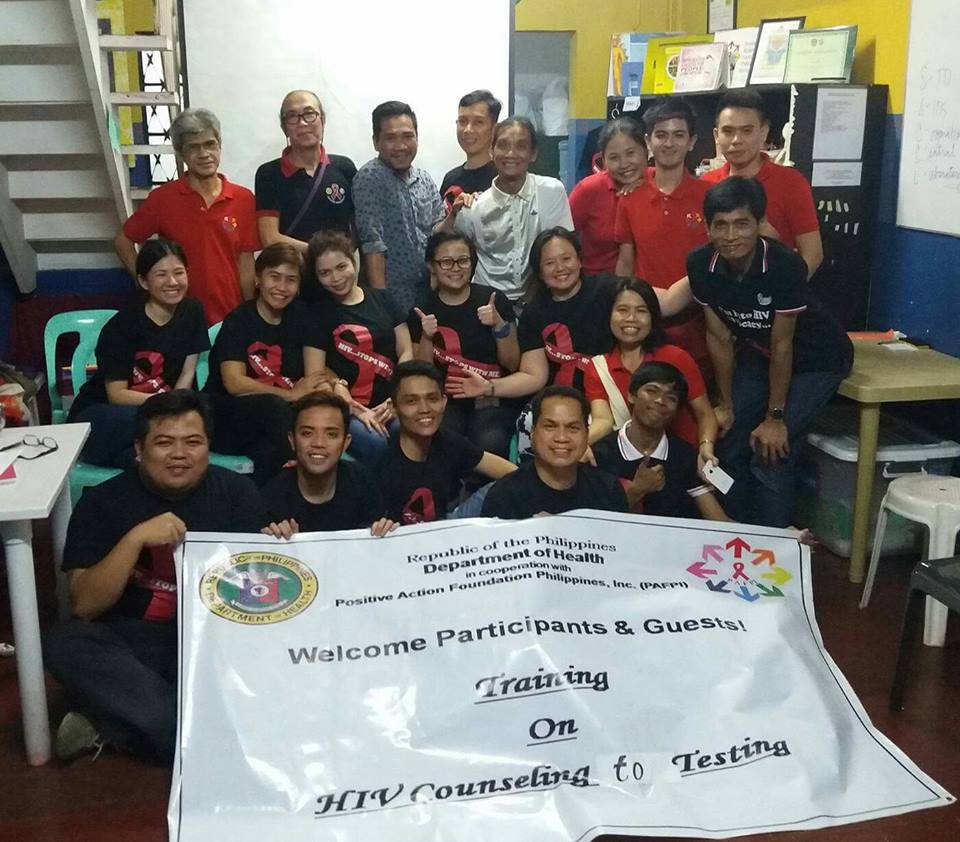 The high record of HIV incidence for October 2016, which accounts to 819 new HIV cases, can be attributed to the intensive HIV education of the government through the Department of Health (DOH) and Non-Government organizations like the Positive Action Foundation Philippines, Inc. (PAFPI), shared by Rodel Navarra, PAFPI's Chief Operating Officer.
With the high number of cases, Navarra explained, that there is also a rising need for DOH Certified HIV counselors. He further explained that the counselors should be properly equipped to address all issues and concerns of a person living with HIV (PLHIV), their affected families, and ignificant others. More so, he shared that the counselors should know how to give psycho-social support to help lift the emotional burden of the client. "The counselors will be dealing directly to our clients. So, they will be the one to answer all the queries and doubts."
Due this, PAFPI recently concluded the Batch 2 of HIV Counseling to Testing Training for year 2016 with 11 advocates and volunteers from PAFPI, and some medical and health practitioners from St. Lukes Medical in Quezon City, SLH Nagasaki University, AAA Seaman OFW Medical clinic, God's Way Diagnostic Center, Metropolitan Medical Center, Arguelles Medical Clinic, and Our Health Medical and Diagnostic Center.
The 4-day training presented the participants a list of topics from Basic STI, HIV and AIDS Information, RA 8504, Gender, Sex and Sexuality, TB and HIV Counseling, MSM and Transgender Counseling, Sex Workers, and Counseling for OFW.
The intensive 4-day training that was held at PAFPI-Bahay Kanlungan Drop-in Center (BKDC) last October 11-14, 2016 also discussed other topics like Counseling for Drug and Alcohol Users, Counseling for Suicidal Clients, Counseling TB Patients (PICT), Counseling for Pregnant Women, New Mothers and their Partners, and Counseling for Health Workers on Accidental/Occupational Exposure.
"Of course, our participants need to know the proper way on how to administer Pre-HIV Test Counseling and Post HIV counseling as these stages are crucial for the clients," he shared. Navarra explained that during the pre and post test that a client need the utmost support, not to mention the provision of complete and right information.
"The four days session must be tiring, but learning all issues and concerns that a PLHIV faces is crucial to build the client's understanding about the situation that he is facing or was about to face." More so, he shared that those who participated will get a Coded HIV counselors certification from DOH.
DOH HCtT Master Trainer's conducted the training.
If you have questions, clarifications, or if you need our help, please don't hesitate to call us at (632) 404-2911 / 567-3506 / 528-4531 or send us a message in our Facebook https://www.facebook.com/pafpi.org/.