PAFPI Intensifies HIV Education for People in Prostitution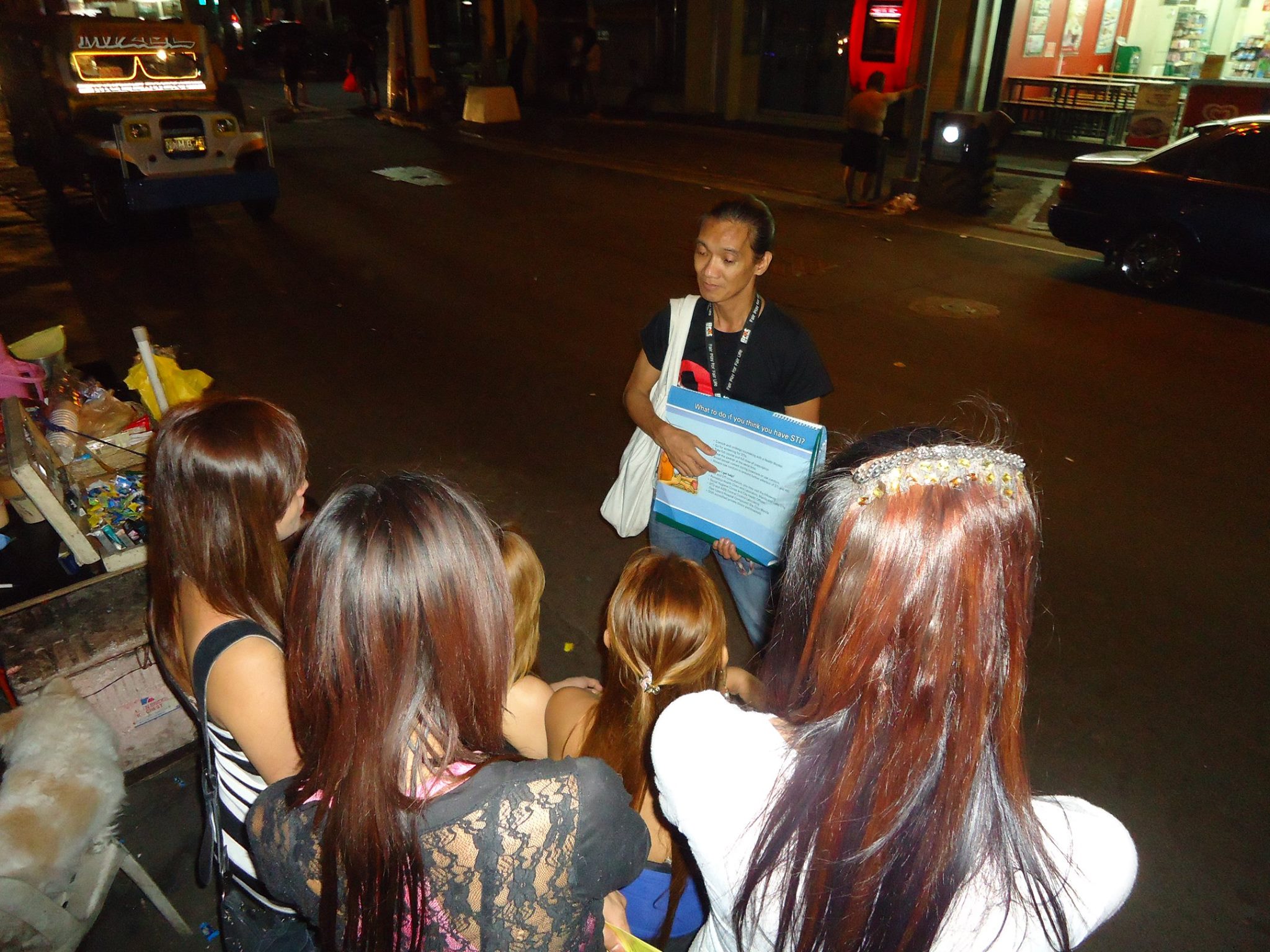 Reports from the HIV and AIDS Registry of the Department of Health (DoH) shows that a total of 2,101 HIV cases from October 2012 to June 2015 were people who engage in transactional sex or people in prostitution. They belong to the sector of the most-at-risk along with the Overseas Filipino Workers (OFWs) and males having sex with males (MSM). "The rising number of HIV incidence in the Philippines calls for a more intensified HIV awareness education among the most-at-risk and this includes people who engage in transactional sex," tells Rodel Navarra, Chief Operating Officer (COO) of Positive Action Foundation Philippines, Inc. (PAFPI).

Navarra explains that people who engage in transactional sex are those who accept payment for sex, pay for sex, or do both. And often, they lack the understanding about sexually transmitted infections (STIs), HIV and AIDS. "
Nababasa nila at napapanood sa
TV
pero hindi pa din nila lubusang naiintindihan kung ano ang
HIV," he adds. He further explains that lack of understanding was one of the reasons why people engaged in transactional sex failed to protect themselves, which could account to the rising HIV incidence.
Facing the challenge to curb the growing number of HIV, PAFPI intensifies its HIV awareness and education for people in prostitution. "We are conducting street education, giving out flyers, talking to them, and advising them where they can avail of the free testing and counseling."

He shares that the trained volunteers of PAFPI go to the places where their target clients often go, hence taking the proactive approach to HIV education. "We are not just waiting in our offices to answer questions about HIV, but we go to them in Ermita and Malate. Minsan kasi nahihiya na magtanong at hindi din naman nila alam kung saan sila pupunta para magtanong. Kaya kami na ang pumupunta sa kanina to reach out," he shares.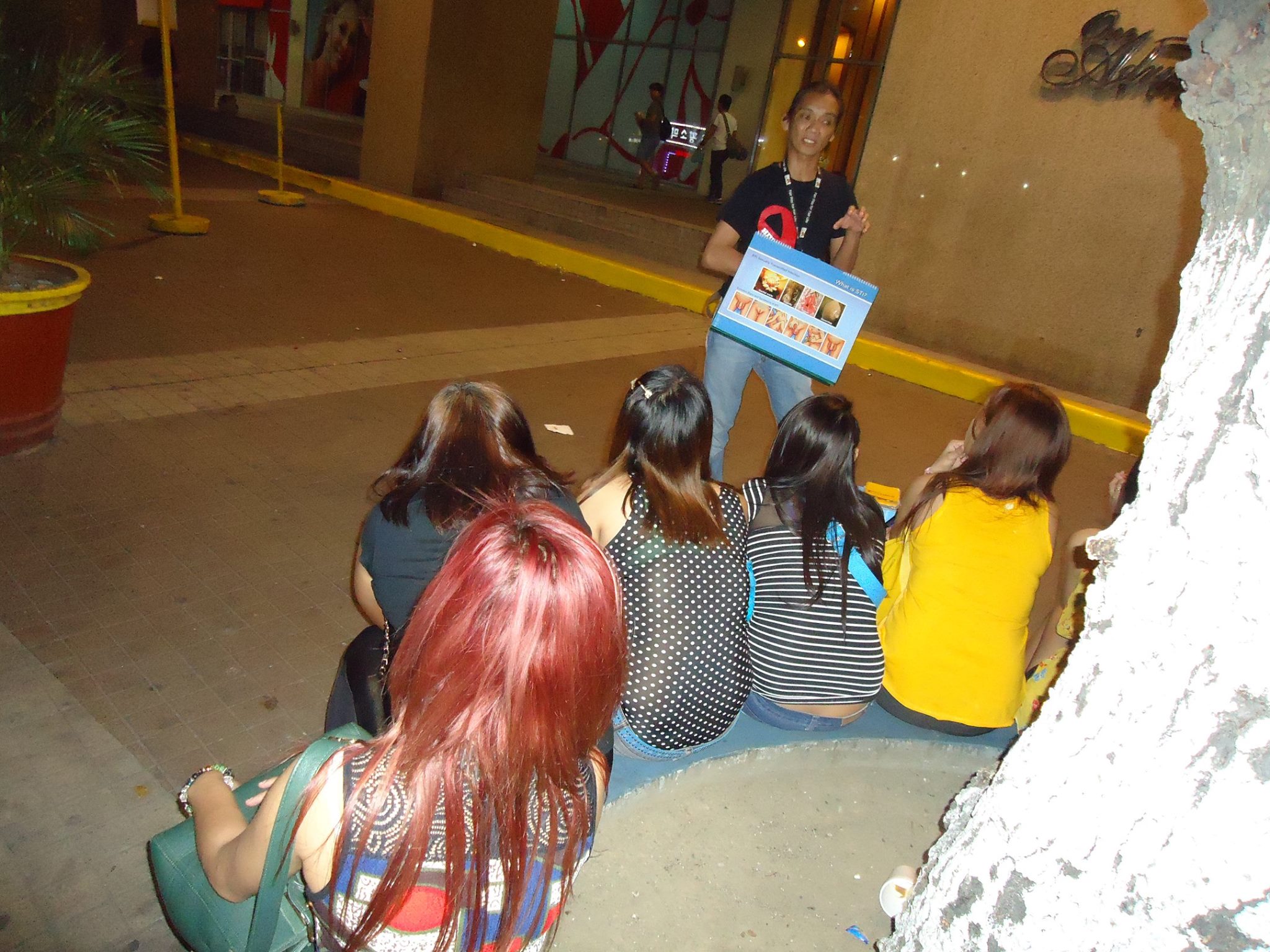 Support of Union Aid Abroad-APHEDA, Pasasalamat Fund and AusAID
Navarra shares PAFPI is fortunate to gain the full support of Union Aid Abroad-APHEDA, Pasasalamat Fund and AusAID for another year. The support that started in 2000 enabled PAFPI to create programs for the most-at-risk population including the prevention of STI/HIV and AIDS among People in Prostitution in Manila and Pasay areas.
"The support of our generous funding agencies helped us continue our work and advocacy to provide counseling, psychosocial support services, and home–based care services to people living with HIV (PLHIV)." He adds that PAFPI are also facilitating referrals for STI treatments and HIV Voluntary Counseling and Testing (VCT).
"With our intensified HIV education drive, we are expecting the people in prostitution will have an improved knowledge, better attitude and practice on the prevention of STI, HIV and AIDS, and access to appropriate treatment, care and support services," he ends.