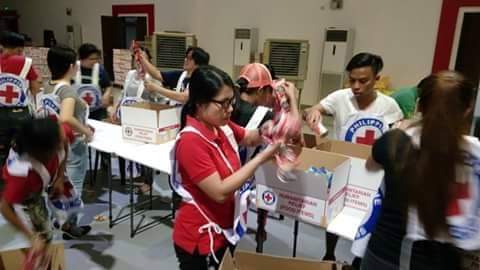 PAFPI Lends a Hand to Typhoon Habagat Victims
When we are faced with a problem we cannot control, we either try to do everything we can to find the best solution or give up. Chances are we usually do the former first and end up with the latter. Positive Action Foundation Philippines Incorporated or PAFPI have been helping people to slowly cope with problems involved with HIV and AIDS, but they also give back to the community not only in these areas. PAFPI Volunteers showed how well adjusted they are personally and emotionally by teaming up with The Philippine Red Cross to help fellow Filipinos during the aftermath of Typhoon Habagat.
PAFPI believes that a partnership between HIV positive and HIV negative individuals creates a sustainable environment where compassionate care is the key element in fighting stigma and living a normal life. Volunteers who are either affected or infected by HIV lend a hand to support people who are in need of relief goods. This event showed how PAFPI shaped their volunteers not only to help themselves and their loved ones, but also apply to the community what they've learned from the organization – to live a happy and productive life in the mainstream of a supportive society.