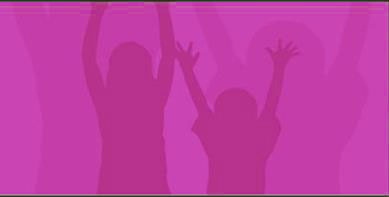 Positive Home for + People
Home is sweet but it was made sweeter when there's love to meet, welcome and greet us. This was truly important for me since most of the statements I hear from a person living with HIV (PLHIV) tell that they've been disowned or that they experienced stigma and discrimination not only by other people but including some members of their family. If this happens, many HIV positive individuals thought of ending their lives after facing the dilemma, anger, hurt and confusion when their family turned their backs on them.
Fortunately, there's Bahay Kanlungan of the Positive Action Foundation Philippines, Inc. (PAFPI) wherein kanlungan simply means shelter. But for HIV positive that has no where to go, this shelter became a refuge, a safe haven wherein they / we will feel loved and cared for. Yes, many of my peers including me passed through the stages of depression and utmost confusion on what to do with my life after HIV. But we need a place where we could gather our strength and wits to get back on our feet.
People from the provinces who needs a place to stay for their medical check ups, laboratories and other tests now have a safe place to stay. Indeed, PAFPI's temporary shelter for PLHIVs who are seeking for a place to stay for a couple of weeks, or even months on some cases was a blessing.