This year marks the celebration of the 15th year of continuous project sponsorship of the Union Aid Abroad-APHEDA, Pasasalamat Fund and AusAID. Their continuous support in the maintenance and operation of the Abot Kamay Drop–in Centre (AKDC) allows Positive Action Foundation Philippines, Inc. (PAFPI) to provide appropriate psychosocial support services, counseling and home–based care services to people living with HIV (PLHIVs).

"Since 2000, APHEDA has been very supportive with our programs that allowed us to reach out to a large number of PLHIVs," tells Joshua T. Formentera, PAFPI President. He further explained that the drop-in center serves as a temporary shelter where PLHIVs can feel secured, accepted and supported emotionally and psychologically.
"The drop-in center serves as their second home, where they can talk to PAFPI volunteers and staff, ask them questions, and interact with other PLHIVs. The center also serves as a half-way house where they can recuperate, accept their condition and to finally face life with a renewed motivation that there is life after HIV."
Formentera also explained that clients needed to be properly guided on how to take care of themselves. "Many of our staffs are PLHIVs as well. So they can empathize and relate to what a patient is going through."
"Kahit na nag-counseling sila before and after the voluntary HIV testing, iba pa din yung may mapupuntahan sila at may makikitang ibang PLHIVs na naka-move on na and empowered. Seeing people who have the same condition will somehow help motivate newly diagnosed that they too can find normalcy in their lives even after having HIV.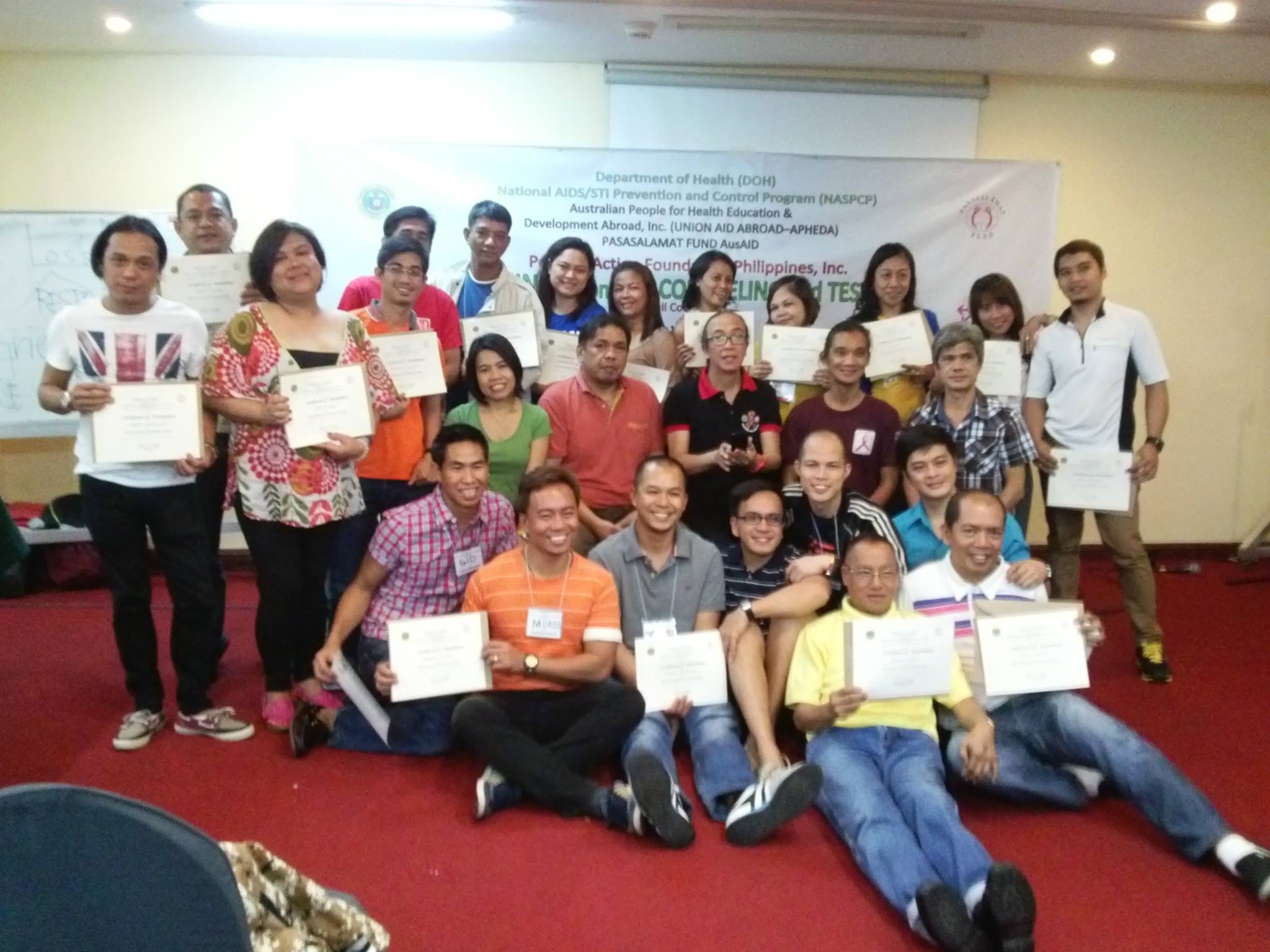 Rising and Alarming Number of People Newly Diagnosed with HIV

As of September 2015, the number of newly diagnosed reached 692, which gives about almost 22 new HIV cases daily. And according to Formentera, the alarmingly increasing number opened the need to have care and support groups that can reach out and give the newly diagnosed much need care and support.
With this, Formentera explains that the drop-in center became a venue for clients to converge and receive the emotional and psychological boost that they badly need.
"We are deeply grateful to Union Aid Abroad-APHEDA, Pasasalamat Fund and AusAID for continuously supporting PAFPI and the drop-in center project. Their support allowed us to reach out to a high number of clients since the year 2000," Formentera ends.