written by PAFPI Advocates

The Municipality of Alabel is the capital of Sarangani Province located in Region 12: formerly known as Central Mindanao before it was branded as SOCCSKSARGEN. South Cotabato, Cotabato, Sultan Kudarat, Sarangani, and General Santos are the provinces comprising the SOCCSKSARGEN Region tagged by its Department of Tourism (DOT) using the hashtag #HelloParadise.
In an interview made by Minda News to DOT Region 12 Director Nelly Nita Dillera on February 9, 2015, Dillera described the Province of Sarangani as: "A utopia in its modest version where communities are a mixture of old and new, where tribal groups live harmoniously with urban folks and where tradition and cultures all celebrated all-year-round."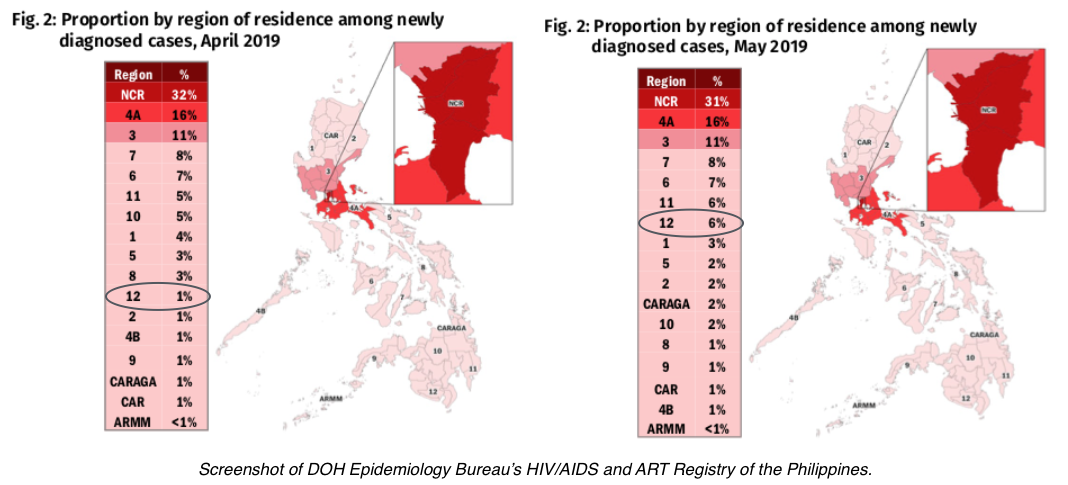 According to The Department of Health's Epidemiology Bureau, Region 12 contributes 6%(around 65 HIV Positive individuals) of the 1,092 newly diagnosed cases in May 2019 – a noticeable leap from 1% (around 8 HIV Positive individuals) of the 840 newly diagnosed cases in April 2019. In an article written by Ma. Teresa Montemayor on the website of Philippine News Agency on June 13, 2019 containing statements from Mary Joy Morin, Technical Officer of the Department of Health, Morin stated: "We are in fact the highest in HIV increase rate in the Asia Pacific Region."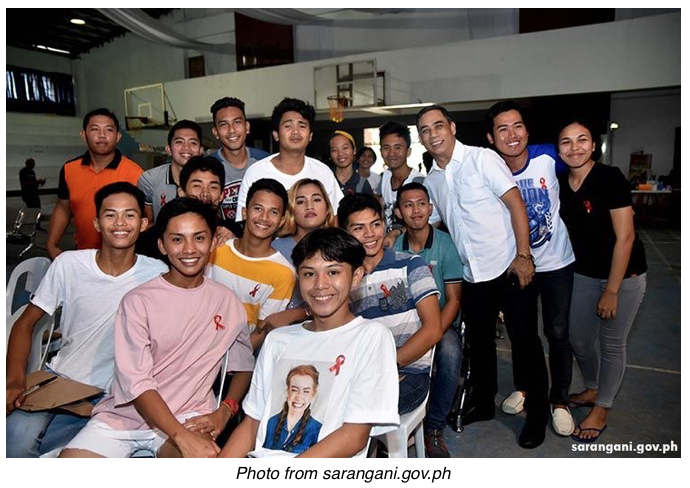 The increase in the newly diagnosed cases of HIV in Region 12 may seem bothering at first thought, but we have to consider that one of its provinces, Sarangani, has been contributing their efforts in HIV Awareness with it's capital, Alabel, celebrating World AIDS Day since 1988 as written on the official website of Sarangani Province. It is possible that the increase in the newly diagnosed cases of HIV in the province is a result of their efforts on HIV Awareness by providing accessibility to HIV Information, Education and Testing.

Sarangani is dedicated in promoting Adolescent Health and HIV Testing through their health caravan and other projects and activities focussed on health services. Positive Action Foundation Philippines, Inc. or PAFPI supplemented their efforts by training peer educators or Adolescent Community Enablers or ACEs in its capital, Alabel, on April 2019. This project that is funded by Gilead Sciences, Inc. Asia Pacific Rainbow Grant will also help their Local Government Unit (LGU) in drafting two ordinances on October 2019 – a Multisectoral HIV and AIDS Council and an Adolescent Health and Development Program Council.
Sarangani may be located in the southernmost part of the Philippine Archipelago with its capital, Alabel, classified as a Geographically Isolated and Disadvantaged Area or GIDA, but the data on the increase of HIV Prevalence in Region 12 may indicate that people from this area are leading the way to a healthier future by being aware on the importance of knowing your health status by undergoing HIV Testing.
According to the Department of Health, one of the reasons why the number of newly diagnosed cases of HIV in the country is rising is due to increasing campaigns and efforts on HIV Information, Education and Testing from various private and public sectors in the country including non-government organizations like PAFPI. This is also the reason why PAFPI is continuously investing in projects and activities geared towards protecting the lives of Filipinos affected by and infected with HIV.

Sarangani is indeed a PARADISE where the health of their constituents is prioritized through projects protecting both the elderly and the younger generation. Living in a community where your health is being protected is one of the ingredients in sustaining a harmonious breathing environment – like an eagle being freed from the burdens of a caged environment.