PAFPI Conducts HIV Counseling and Testing (HCT) Training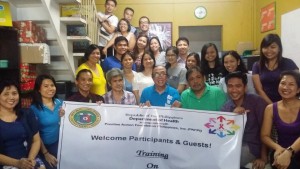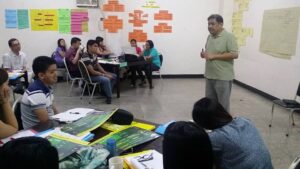 Did you know that in 2008, the newly diagnosed HIV was set at 1 per day. Two years after, in 2010, it was set at 4 new cases daily, 9 daily new cases in 2012, and 17 new daily cases in 2014. But in 2015, the newly diagnosed was set at 22 cases per day!
"The numbers are growing and seeing the trend, the HIV and AIDS registry in the Philippines will not likely to go down," tells Rodel Navarra, Chief Operating Officer of Positive Action Foundation Philippines, Inc. (PAFPI).
Navarra further tells that the alarming rise of reported number of newly diagnosed with HIV per day should be matched by an intensified HIV counseling and testing training to capacitate the stakeholders. "Those who are working in the frontline of HIV advocacy like the health workers and HIV counselors should or even must be updated on how to effectively deliver the counseling and testing services," he stresses.
Seeing the need for an effective delivery of services, PAFPI in collaboration with the Department of Health (DoH) through the Infectious Disease Office (IDO), and STI AIDS Cooperative Central Laboratory (SACCL) facilitated and conducted a DoH certification on 'Training on HIV Counseling and Testing (HCT)'.
The 5-day training that was held last December 7 to 11, 2015 at the Asian Social Institute (ASI), in Malate, Manila targets to capacitate and certify health workers from different hospitals and clinics. "We are happy that medical institutions like St. Luke's Hospital in Bonifacio Global City (BGC) and Quezon City, S.M. Lazo Medical Clinic, Tricity Medical Center, Clemen's Medical Clinic and Good Health Diagnostic Center Inc. sent their participants."
He further shares that the 19 participants were treated to a rigid training to cope up and address the increasing demand for HIV counseling and testing services. "The recently held training was the second (2nd) for this year. The first batch who received the training was held last February 2015.
"We are looking forward to conduct more trainings and seminars this 2016. This will further capacitate our health workers in the delivery of effective HIV AIDS services." The training was facilitated by Celestino Ramirez, Vice President and Training Director of PAFPI, Aureo De Castro, Information Officer-PAFPI, Ryan Pinili, President of Take the Test (TTT), and Dr. Gerry Sangalang.